DERMOPIGMENTATION >

Things to know

Things to know before any submission to a dermopigmentation treatment. The treatment operator be informed and the medical permit must be obtained in case of:
Autoimmune diseases
Breathing system diseases
Hearth and circulatory system diseases
Nervous instability states (depression, anxiety..)
Allergy to metals or other substances
Epilepsy
Diabetes
Hepatits
AIDS
Chemotherapeutic or radiotherapeutic treatments
Skin disease in the treated area
Pregnancy or breast feeding conditions
Consumption of psychiatric drugs or anticoagulants which alter the regular cicatrization of the skin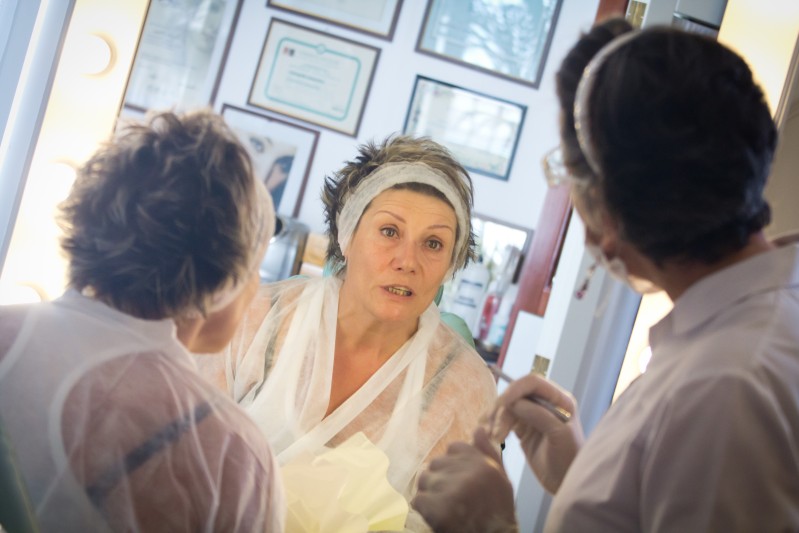 In case of underaged patients it is required the presence of the parents and having there must be a written permit of them.
In case of alleged allergies to the pigments, it is necessary to run a test at least 15 days before the treatment.
If dithering, we advice you to take an information appointment with the operator, cechk the treatment site, have a try with pencils and ask for a precise estimate.
Ask the operator to show you previously performed treatments, live or on pictures. A dermopigmentation treatment must not be performed on moles, angiomas or going on skin pathologies as eczemas, vitiligine, herpess etc..
If an indisposition as flu or fever is in course, the treatment should be delayed. Treatment of stressed or debilitated subjects can cause, in some cases, immunitary intolerance reactions. In this case one's own doctor should be consulted.
If the skin is inclined to melanin spots (freckles), pigmentation could be uneven. To avoid this drawback, protect the skin with a full screen sun cream. The lip contour treatment on subjects having the herpes virus latent (even if maifested only once in life) can cause a new manifestation. In this case it is advised to follow the doctor antiviral therapy.